Keep Your Summit County Home Cool During The Summer with AC Repair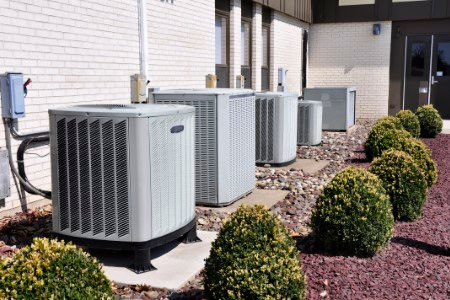 When the summer months roll around, you'll have to run your AC at all times to keep comfortable—meaning your air conditioning is bound to suffer serious wear. To ensure your Solon home remains cool and comfortable all summer long, you will need to invest in a professional AC repair to undo these common issues:
Age
Wear
Overuse
Poor maintenance
Improper installation
When the time comes for you to get an AC repair, you need to look to the experienced professionals at Weatherking Heating & Air Conditioning. We'll provide quality repair work that's guaranteed to get your air conditioning running dependably once more, no matter what kind of wear it may have suffered.
When your home's AC fails to work its best or at all, you need to be sure you're leaving the repair work in the hands of our Solon air conditioning company. Your customer satisfaction is vital to us, and we provide the work needed to ensure you get the best satisfaction.
AC Installation Work from Our Dependable Team
When you need to get a new air conditioning unit installed in your home, you need to make sure you're leaving that work in the hands of our dependable team. After all, we have the resources and know-how to get the work handled in a timely manner. That means you won't have to go very long at all without working AC by leaving the installation work to us.
However, we never sacrifice quality for quickness. So, though we strive to provide fast work for all your air conditioning installation needs, we'll always make sure we leave your house having provided the absolute best results possible. If you want to enjoy the best there is when it comes to your AC installation needs, you can't go wrong with us.
When to Have Your Air Conditioning Unit Replaced
Over time, you're going to have to replace your old air conditioning unit. How can you know when that time comes? That simple: You just need to be on the lookout for common signs that tell you so. Just a few of the signs you may notice include the following:
Increased energy costs
Inconsistent temperatures throughout your home
Greater need for air conditioning repairs
Increased age: 15 years or older
Look to Our Team for All of Your Air Conditioning Needs
Whether you use a duct-based AC setup or a mini split, you can count on us to provide the work you may need to keep your home cool all summer long. Don't hesitate to give us a call at the first sign of air conditioning problems.