Professional Summit County Boiler Repair And Installation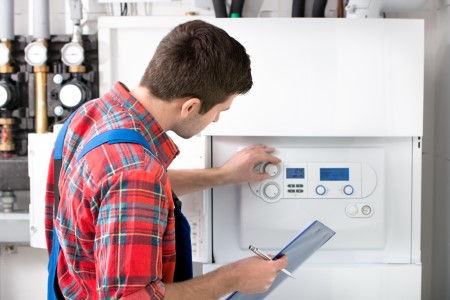 Over time, your boiler is apt to experience wear and tear—that's just what's to be expected after enough years of dependable use. When your Solon home's boiler suffers in this way, you need to invest in a professional boiler repair. Repair work will get your boiler working its best, once more allowing you to enjoy all that it has to offer:
Energy efficiency
Short warm-up time
Even heating
Radiant heating option
When your boiler fails to work its best, you need to look to Weatherking Heating & Air Conditioning to handle the work. We provide quality heating repair in Solon, OH, and you can depend on us to get your boiler working once more, no matter what kind of wear and tear it may have suffered.
Don't leave your boiler repair needs in the hands of just any company. Instead, you need to leave that work in our dependable hands. We'll provide quick yet dependable work that's guaranteed to get your boiler working again so that you can enjoy excellent heating in your Hudson area home.
Let Us Handle Your Boiler Installation Needs
When you're ready to get a new heating unit installed in your home, you'll want to be sure you have that unit installed in a timely manner. After all, your home won't have a central heating unit to use during the installation process. That means a particularly long process could quickly turn into a particularly cold one.
To avoid that problem, you simply need to leave your new boiler installation in the hands of our dependable team. Our experience and expertise allow us to provide quick work when it comes to your new heating installations. Better still, we're able to provide quality work as well, making us your top choice for all your boiler installation work.
Know When to Have Your Old Boiler Replaced
At some point, your boiler is going to need to go and be replaced by another boiler or heating unit. How can you know when that point may come? That's simple: You can just keep an eye out for these common signs that tell you it's time:
Energy bills and repair needs have increased
Inconsistent temperatures throughout your home
Appearance of yellow flames and black soot
Leaks in your boiler
Get Your Heating Needs Handled by Our Experienced Team
Even if you don't use a boiler to heat your Hudson home, you can still rely on us to maintain dependable heating in your home. After all, we also offer furnace and heat pump repair work that will help keep your home safe and warm all winter long.