Why It's Important to Maintain Clean Indoor Air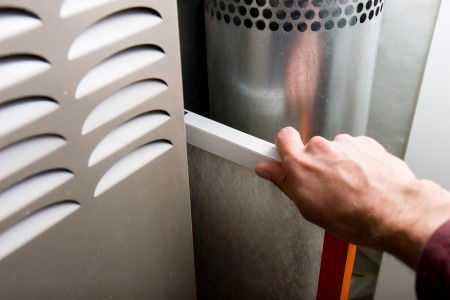 You need to maintain clean indoor air in your Solon area home to ensure you and your loved ones enjoy the best health. Unfortunately, your indoor air quality is bound to suffer over time as it becomes infused with harmful airborne particles such as . . .
Dust
Pet fur
Mold spores
Airborne particles
Dander
Though you can't always prevent those particles from infiltrating your indoor air supply, you can have them removed. To do that, simply get an air cleaner installed in your home. An air cleaner will effectively filter out the great majority of those particles, helping you to enjoy the cleanest indoor air possible.
By breathing clean indoor air in your home, you and your loved ones will enjoy numerous quality-of-life benefits. To learn about those benefits, just read on, and this article will fill you in. You'll surely be sold on an air cleaner when you know it provides these advantages:
You'll Feel More Energized
You shouldn't expect just to relax in your home. You should also expect to be able to handle a variety of different chores and hobbies in it. Unfortunately, you won't have the energy to handle all of that if your indoor air quality is dirty. If you find yourself feeling lethargic much of the time in your home, consider investing in an air cleaner, which can help greatly boost your energy levels.
Your Health Will Improve
The particles in dirty indoor air can do some serious damage to your health, so it's important to have them thoroughly removed. By maintaining clean indoor air quality in your home, you can improve your health by reducing the likelihood of suffering from these issues:
Itchy eyes
Allergy flare-ups
Respiratory issues
Your Home Will Smell Cleaner
Your home is where you're likely to spend much of your time, and you need to make sure it's a clean, pleasant place to spend that time. An overall effective method of getting your home in that kind of condition is to invest in an air cleaner so that you enjoy clean, fresh-smelling air.
Look to Our Solon Team for All Your Indoor Air Quality Needs
When you're ready to enjoy all of the benefits that clean indoor air can offer, you need to look to Weatherking Heating & Air Conditioning. Our air conditioning contractors provide quality air cleaning products that will thoroughly filter harmful particles out of your indoor air supply. Give us a call today if you believe your Solon home's indoor air quality is in need of a thorough cleaning.