The Heating Repair Professionals in Chagrin Falls That You Can Trust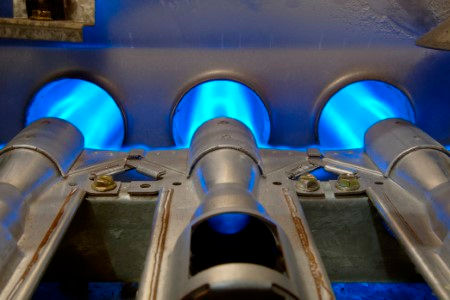 When the weather gets into the extremes, you'll be happy to have a reliable heating and air conditioning setup in your home. If your Chagrin Falls home's heating and air conditioning stop working as reliably as you're accustomed to, you need to call a professional ASAP.
Of course, hereabouts, that expert should be none other than Weatherking Heating & Air Conditioning. Our heating repair professionals will ensure your home enjoys the best comfort once more, and we'll do so with the line of excellent services we offer:
Water heaters
Heating
Air conditioning
Air quality
Look to Our Chagrin Falls Team for Your Heating Repair Needs
The wintertime can be brutal when the temperatures get into the extreme lows. Fortunately, you won't have to let that chilliness affect your home life—not as long as you have a dependable heating unit. Of course, that unit won't work dependably forever. After all, like anything else, it can suffer from the extreme cold as it has to work harder and harder to keep your home safe and warm.
After enough harsh winters, your heating unit is likely to suffer enough wear and tear that it won't be able to perform as you expect it to. It may not even be able to perform at all. When these issues arise, you need to look to our Chagrin Falls team at once. We'll get your home warmed back up in no time with a heating repair.
Indoor Air Quality Work for Your Chagrin Falls Home
If the air you breathe is dirty, your health is likely to suffer in some significant ways. So, it's important that you ensure your home maintains the cleanest possible indoor air quality. Of course, doing so can be hard because of pet dander, dust, mold spores, and other factors.
You don't need to let those factors prevent you from enjoying the cleanest quality of indoor air. Instead, you can look to our Chagrin Falls team for an air cleaner or humidifier. These installations will get your air cleaned up, helping you to enjoy these advantages:
Your home will smell cleaner and fresher
Your allergies will experience relief
You'll have more energy in your home
Your overall health will improve
Call Us When Your Air Conditioning Needs Any Work
When your air conditioning goes on the fritz, you don't need to get hot under the collar. Instead, you need to look to our Chagrin Falls team for our air conditioning repair and replacement work. Whether you use a duct-based system or a mini split, you can count on us to have the resources and know-how to get things back in order.
There are currently no reviews or testimonials; check back soon!