Summit County Water Heater Repair That Keeps Your Hot Water Hot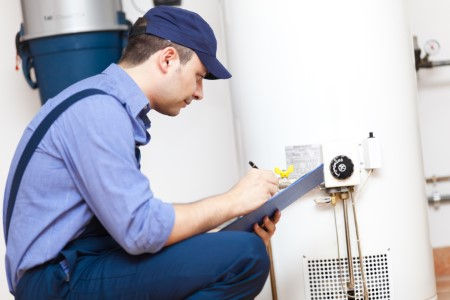 You use hot water every day to handle many different chores: bathing, cleaning, washing, and more. So, it's vital that your Solon home's water heater always work reliably, and to ensure it does, you may need to invest in a water heater repair down the road. This need may be necessitated because of many common factors:
Advancing age
Overuse
Lack of maintenance
Unexpected damages
No matter what may be causing your water heater to suffer, your best course of action is always going to be the same: Look to Weatherking Heating & Air Conditioning for a water heater repair. We have the know-how needed to identify and correct any issues that may be plaguing your water heater.
Your water heater is an important installation, and it deserves nothing less than the best quality of work you can get for it. That's why you need to look to our Hudson area professionals to provide the quality of repair and replacement work that your water heater deserves.
Water Heater Replacement: When Is It Time?
Your water heater is one of the most useful installations within your home. Ultimately, you're going to need to use your water heater to handle a variety of common household tasks: cleaning, washing, bathing, and so forth.
Over time, this use is bound to put some serious wear and tear on your water heater, and this wear and tear can require you to replace your water heater eventually. You'll know whether it's time for a water heater replacement if you notice these common signs:
Water doesn't get hot enough or stay hot long enough
Your water heater is leaking
There is rust in your water
Your water heater is making unusual sounds
Your water heater is reaching its projected age limit
Water Heater Installation Work from Our Dependable Team
Whether you're looking to replace a worn-out unit or simply upgrade from your current one, you're going to want to leave the installation work in the hands of our Solon area professionals. After all, we make it our mission to provide quick yet high-quality installation work that will ensure you'll enjoy a dependable water heater for many years to come.
Look to Our Solon Team for Unbeatable Work Quality
We proudly offer more than just water heater work. We also offer reliable heating repair services that will ensure your Hudson area home remains comfortable all winter long. Look to us if you're in need of a boiler repair or any other kind of heating service, and we'll be onsite in no time ready to provide the results you need.