What Benefits Does a Mini Split System Have to Offer?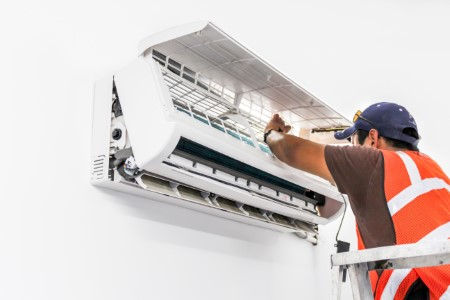 Your Solon area home would be incomplete without a reliable air conditioning unit—especially during the hot summer months. To get the most reliable AC for your home, you need to make sure yours boasts these essential qualities:
Longevity
Dependability
Excellent cooling
Low Operational Costs
While any halfway-decent air conditioning unit will be able to offer all of these qualities, one that offers them in spades is a mini split. By providing zoned cooling, a mini split will prove to be one of the most efficient and effective cooling units you could invest in.
If you're on the fence about getting a mini split for your home, just take a moment and give this article a read. In it, we'll detail just a few of the benefits that one has to offer. You're sure to be sold on this cooling unit when you see that it provides . . .
More Precise Cooling in Your Home
You're going to spend much of your time in your home, and you need to make sure it's the most comfortable place for you to spend that time. If you expect very particular cooling throughout each room of your home to enjoy that kind of comfort, you can't go wrong with a mini split.
Reduced Cooling Costs
Not every room in your home needs to be cooled the same—or even at all. To save money, you need to cool only the rooms you actively use. For that purpose, you can't beat a mini split, which offers zoned cooling so that you don't spend money cooling rooms you don't use.
No Need for Ductwork
If your home doesn't have ductwork already built-in, you may believe you simply can't enjoy central cooling. However, that's simply not so—not when you can always invest in a mini split. This system doesn't require the use of ductwork, so it will save you money on retrofitting and ductwork upkeep.
Reduced Maintenance Needs
A mini split's small, efficient design puts little wear on its mechanical components. This minimal wear means your mini split will be able to function like brand new for many years to come, saving you money on maintenance costs.
Call Our Solon Team to Handle All of Your Mini Split Work
Are you itching to enjoy all of the benefits that a mini split has to offer? If you are, don't hesitate to call Weatherking Heating & Air Conditioning today. Our experienced team of air conditioning contractors offers quality workmanship to ensure you fully enjoy the numerous advantages that a mini split provides.