Keep Your Summit County Heating System Running Smoothly With Heat Pump Repair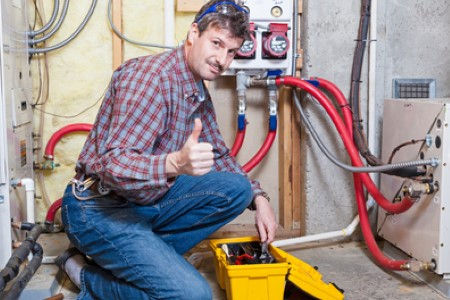 Heat pumps are touted for their efficient design and ability to provide both heating and cooling. To continue enjoying all that this installation can offer for your Solon home, you need to stay on top of your heat pump repair needs. By doing so, you'll be able to enjoy these great qualities to the fullest:
Low running cost
A safer option than a combustion-based system
Long lifespan
Ability to provide heating and cooling
Reduced need for repair work
When the time comes to get your heat pump repaired, you need to leave that work in the hands of the dependable pros at Weatherking Heating & Air Conditioning. Our heating repair specialists make it our mission to provide quality work that will keep your heat pump working like new for years to come.
When the intensely cold winters roll around, maintaining a dependable heating unit is essential for keeping your loved ones both comfortable and safe. To ensure your heat pump always works its best, make sure you leave your heat pump repairs in our dependable hands.
Heat Pump Installation Work
Are you ready to switch from your current heating setup to a heat pump? If so, you need to be sure you're leaving the installation work up to our Solon area team. We've been in the business for quite some time, after all, so you can count on us to have the resources and the expertise needed to provide a quick job.
You can also count on us to provide a quality job that will ensure you'll get plenty of years of reliable use out of your heat pump. If you're looking to have a new heat pump installed in your home, you need to give us a call today.
Signs You Need to Have Your Heat Pump Replaced
Though a heat pump may be durably made, it's not made to go forever. After some time, you'll have to have your heat pump replaced. How can you know whether it's time to do so? You can just lookout for these common signs that tell you it's time:
Your heat pump is around 15 years old
Energy bills and repair needs have increased
Inconsistent temperatures throughout your home
Strange noises coming from your heat pump
Look to Our Team for Quality Heating Services
You can rely on us to help keep your Twinsburg home warm and safe even if you don't use a heat pump. After all, we also offer furnace repair and boiler repair services, making us your go-to experts for all your heating needs.