Your Trusted Heating Repair Specialists in Northfield, OH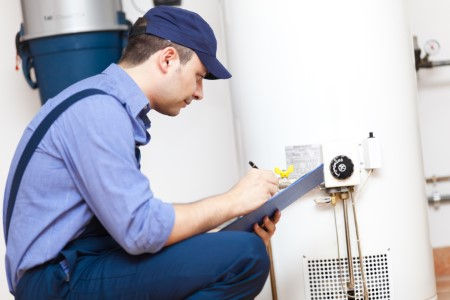 Your home should be the most comfortable place for you and your loved ones, and to maintain the ideal level of comfort, you need to maintain dependable HVAC. So, when your Northfield home's heating or air conditioning is on the fritz, you need to call in a pro.
That pro should, of course, be none other than Weatherking Heating & Air Conditioning. We'll ensure your home remains as comfortable as can be with a heating repair or other service. Call us today to enjoy any of the great work we offer:
Water heaters
Heating
Air conditioning
Air quality
Heating Repairs from Our Northfield Team
When the winter months roll around, your heating unit is going to prove to be your best friend in your endeavor to keep your home warm and safe. Of course, after your heater has put in so much work after so many winters, wear and tear will inevitably develop. Over time, they can leave your heater working poorly—if at all.
When time and wear have battered away at your heating unit in this way, you need to call up our Northfield team at once. With a heating repair, we'll get it running like brand new once more in little time at all, ensuring you'll stay safe and warm for many more winters to come.
Reasons to Get Your Indoor Air Cleaned Up
For the sake of your health, you need to make sure your home's indoor air quality is as clean as can be. Of course, doing that can be a bit of an uphill battle as you contend with a constant influx of pet fur, dander, dust, mold spores, and other harmful particles.
While you may not be able to prevent those particles from invading your home's air, you can ensure they get filtered out. To do that, look to our Northfield team for an air cleaner. With an air cleaner, we'll help you enjoy the cleanest indoor air quality and all the benefits such air quality can offer:
Your home will smell cleaner and fresher
Your allergies will experience relief
You'll have more energy in your home
Your overall health will improve
Call Our Northfield Team for All Your Air Conditioning Needs
Maintaining working air conditioning is vital for maintaining the ideal comfort in your home in the summer months. To ensure your AC always works its best, you need to leave its upkeep in the hands of our Northfield team. Whether you need an air conditioning repair or replacement, you can count on us to provide quality work in a timely manner.
Recent Projects in Northfield, OH
A/C Replacement in Northfield, OH
Our certified HVAC Technicians replacing a 25 year old unit with a brand new Trane 16 seer Air conditioning unit. Service: A/C Replacement Location: Northfield, OH […]
There are currently no reviews or testimonials; check back soon!