Mini Split Systems Keep Your Summit County Home Cool Without The Ductwork!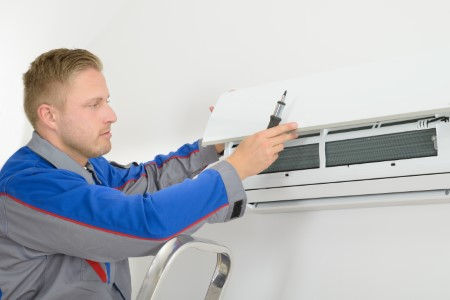 It's important that you keep your home cool during the summer months, and luckily, there are many AC options to choose from. One option that you may find compelling for your Solon home is a mini split system. A mini split offers zoned cooling that will ensure you maintain the best temperatures throughout your home.
This zoned design will also save you money since you can avoid cooling rooms that don't need to be cooled. If you're ready to enjoy this comfort and low cost, you need to call Weatherking Heating & Air Conditioning today. We provide quality work that will help you enjoy a quality mini duct system for many years to come.
Your complete customer satisfaction is important to our air conditioning pros. We seek to exceed all of your expectations for all your mini split needs, so keep us in mind when you need a unit installed or repaired. We'll be onsite ready to provide quality work in no time.
Save Money on Ductwork with a Mini Split
If your home lacks both ductwork and a central air conditioning system, you may feel hopeless to ever enjoy the best cooling in your home—at least without having to pay a pretty penny for ductwork. Even after that initial expense, ductwork could continue eating into your budget as it develops breakages and requires cleaning over time.
If you'd rather not suffer through the cost of ductwork-related expenses yet still want to enjoy central cooling, you need to invest in a mini split. This AC unit doesn't require ductwork, so with it, you can enjoy the cooling you want in your home without having to pay to get and maintain ductwork.
Enjoy the Benefits of a Mini Split System
A mini split is one of the best investments you could make for your home because of its benefits, which will more than make up for the initial cost of the unit. After all, by investing in a mini split, you'll also be investing in:
The most precise cooling
A quick, low-cost installation
Flexible use
No need for ductwork in your home
Call Our Hudson Area Team for All Your Air Conditioning Needs
Whether you need an AC repair or replacement, you can count on our Hudson area team to provide the quality work you need when you need it. Thanks to our dedication to delivering quality work, you can count on us to help keep your home cool and comfortable for many summers to come.