Make Sure Your Summit County Home Stays Warm This Winter With Professional Furnace Repair and Installation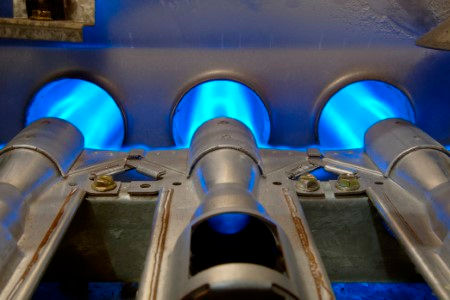 A furnace can prove to be one of the most effective heating installations you can get for your home, but like any installation, it can suffer wear and tear that can affect its performance. Should this wear and tear be affecting your Solon home's furnace, you'd need to invest in a furnace repair. Repair work will help you enjoy the great qualities this heating installation offers:
Immediate heating
No reliance on exterior temperatures
Long service life
Excellent dependability
When you find yourself in need of a furnace repair, you need to look to the professionals at Weatherking Heating & Air Conditioning. Our heating company is dedicated to providing quick, quality work that won't break your budget, so you need to look to us before you consider any other companies when it comes to your furnace needs.
By leaving your furnace repair work in our dependable hands, you're guaranteed to enjoy the excellent heating that this unit can provide all winter long. Give us a call today if you believe your furnace is in need of a repair or any other work—such as the following:
Quick Furnace Installation Work from Our Dependable Team
If you're in need of a new heating unit in the dead of winter, you'll want to have that unit installed in a timely manner. Otherwise, your home could be without warmth for some time—which can be a dangerous situation for sure.
That's why you need to leave your furnace installation work in our dependable hands. We'll provide quick work so that you can enjoy a quality new heating unit without being subjected to the discomfort of a cold home.
When Should You Get Your Furnace Replaced?
Furnaces are noted for their durability and longevity. Even still, like anything, they're going to have to go at some point. When that point comes, you'll want to have your furnace replaced ASAP before it conks out completely, leaving you without a central heating unit.
To stay on top of your furnace replacement needs, you need to know the signs to look out for that indicate it's time to get rid of that old unit. Is it time to have yours replaced? You can know that by looking out for any of these signs:
Your furnace is around 15 years old
Energy bills and repair needs have increased
Inconsistent temperatures throughout your home
Strange noises coming from your furnace
Look to Weatherking Heating & Air Conditioning for Quality Heating and Cooling Services
When you need dependable heating repair work handled, you need to keep your Hudson area company firmly in mind. We provide quick work and reliable results that will allow you to enjoy quality heating in your home once more.