The Independence Leader in Heating Repair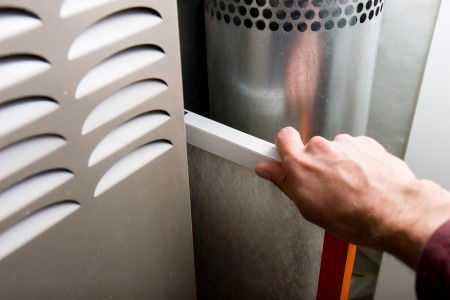 To keep your home comfortable, you need to maintain reliable heating and air conditioning units. To keep your heating and AC working their best, you may need to invest in repair work from an expert in the Independence area.
If you're in need of any heating or AC work, call Weatherking Heating & Air Conditioning. We offer heating repair work and other services to help keep your home as cool as can be. Here's a quick list of all the work we can handle:
Water heaters
Heating
Air conditioning
Air quality
Heating Repairs for Your Independence Home
After enough winters of dependable use, your heating unit is sure to suffer some significant wear and tear, leaving it unable to function its best—perhaps even not at all. Fortunately, when your heating unit has suffered in this way, you can always look to our Independence area team for a heating repair that will get things working again.
Reasons to Invest in Our Indoor Air Quality Work
Since you're likely to spend most of your downtime right inside your home, you need to make sure its indoor air quality is clean. After all, the quality of the air you breathe will have a direct and significant impact on your overall health.
To maintain the best health, look to our Independence area team for our indoor air quality services. We'll outfit your home with an air cleaner, a humidifier, or both to ensure you enjoy the best quality of air and all the benefits that breathing that quality of air provides:
Your home will smell cleaner and fresher
Your allergies will experience relief
You'll have more energy in your home
Your overall health will improve
Your Independence Air Conditioning Service Professionals
The summers around here can be as intense as the winters, but just like in winter, you won't have to fend off the intense temperatures yourself. After all, your air conditioning unit will chug along day and night to ensure you and your loved ones are cool and comfortable. Unfortunately, this constant use is sure to put some major wear and tear on your AC unit, leaving it unable to function properly over time.
When this wear and tear has left you with limited to no use of your AC, you need to give our Independence area team a call today. We offer air conditioning repair and replacement work for both duct-based and mini split systems. So, no matter what system you rely on to keep cool and comfortable, you can look to us to ensure it always works its best.
There are currently no reviews or testimonials; check back soon!