Your Trusted Heating Repair Specialists in Macedonia, OH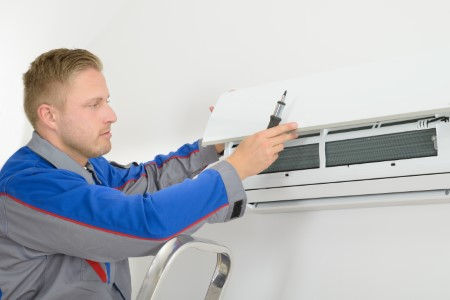 Since you're likely to spend much of your downtime right inside your home, you need to make sure it's a comfortable place to spend all of that time. This means you need to make sure your Macedonia home always sports reliable heating and air conditioning.
If your home's heating and AC aren't quite as reliable as you'd wish, you need to look to the pros at Weatherking Heating & Air Conditioning. Whether you need a heating repair or any of these other services, you can count on us to provide quick work and quality results:
Water heaters
Heating
Air conditioning
Air quality
Heating Repairs from Our Macedonia Team
In the wintertime, your heating unit is bound to be one of your most cherished installations. After all, it's going to chug along day and night to ensure your home is warm and comfortable—not to mention safe. Think about it: When the temperatures dip down into the dangerous lows, your home could be a dangerous place for you and your loved ones if you didn't have a heater keeping out the chill.
That's why it's important that you make sure your heating unit always works its best. So, when time and wear prevent it from working like that, you need to look to our Macedonia team for a heating repair. We'll be onsite in no time to provide quick, quality work that will get your home safe and warm once more.
Maintain Excellent Comfort in Your Macedonia Home with Air Quality Work
Poor indoor air quality is more than just uncomfortable: It's also unsafe. After all, as your indoor air becomes suffused with pet fur, dander, dust, mold spores, and other airborne particles, your health could begin to suffer in a bad way.
If your indoor air quality isn't as clean as you need it to be, you need to look to our Macedonia team today. We'll outfit your home with an air cleaner or humidifier to help you enjoy the cleanest indoor air quality and these great comfort benefits:
Your home will smell cleaner and fresher
Your allergies will experience relief
You'll have more energy in your home
Your overall health will improve
Look to Us for All of Your Air Conditioning Needs
Your air conditioning is the only thing that keeps your home comfortable and livable when you're in the midst of summer. So, you'll want to give your AC the care it needs in order to function its best at all times. To do that, look to our Macedonia team when you need air conditioning repair or replacement work.
There are currently no reviews or testimonials; check back soon!