The Heating Repair Professionals in Streetsboro That You Can Trust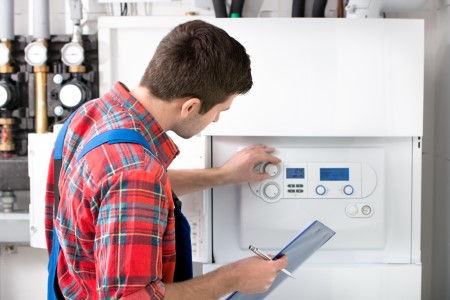 Since you're more than likely to spend much of your time right inside your home, you should take steps to ensure it's a comfortable place to spend all of that time. That's why you need to make sure your Streetsboro home always sports dependable heating and air conditioning.
If you're experiencing issues with those installations, you need to look to the pros at Weatherking Heating & Air Conditioning today. Our heating repair professionals will ensure you maintain the best comfort level in your home thanks to the line of services we offer:
Water heaters
Heating
Air conditioning
Air quality
Your Streetsboro Heating Repair Professionals
When the winter months roll back around, you'll want to make sure your home's heating unit is up to another few months of constant use. After all, you'll need it to run day and night in an effort to keep your home both comfortable and safe. While any heater worth its salt is sure to provide that quality of comfort, even the best-maintained unit is going to experience some nasty wear after enough winters of this kind of use.
When that wear prevents your heating unit from working its best—or even at all—you'll want to look to our Streetsboro team. We offer heating repair work that will get your heater working as it should once more in no time, no matter what kind of wear it might have suffered. Give us a call today if your heater is exhibiting any signs of wear.
Advantages of Getting Indoor Air Quality Work for Your Streetsboro Home
If your home's indoor air quality is low-quality, your health could begin to suffer. Unfortunately, many common factors can cause your air quality to suffer: pet dander, mold spores, dust, and other common airborne particles.
While you can't always prevent those particles from infiltrating your Streetsboro home, you can have them filtered out with an air cleaner. Our air cleaning products will thoroughly remove those particles and help you enjoy these benefits:
Your home will smell cleaner and fresher
Your allergies will experience relief
You'll have more energy in your home
Your overall health will improve
Call Us for All of Your Air Conditioning Needs
A dependable air conditioning unit is your most dependable ally in your endeavor to keep cool in the summers. So, when your AC has suffered wear and tear that prevents it from working reliably, you need to look to our Streetsboro team for an air conditioning repair or replacement.
There are currently no reviews or testimonials; check back soon!