Weatherking Heating & Air Conditioning: Brecksville's Premier Heating Repair Experts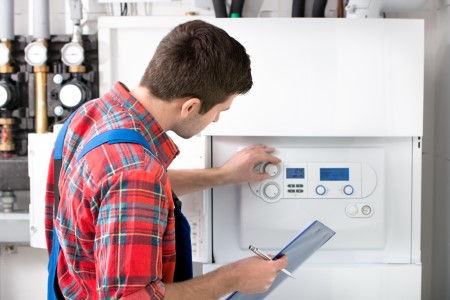 You're bound to spend a great deal of your time right inside your home, and you need to make sure it's a comfortable place to spend all of that time. To maintain the best comfort in your Brecksville home, you need to invest in heating and air conditioning services.
If you're looking for a professional you can count on to handle those services, look to none other than Weatherking Heating & Air Conditioning. Our heating repair experts can ensure your home is as comfortable as can be thanks to the line of quality services we offer:
Water heaters
Heating
Air conditioning
Air quality
Call Our Brecksville Team for Your Heating Repair Needs
The winter months can be brutal, especially for your heating unit. Day and night, it will chug along reliably as it works to keep you and your loved ones warm and safe against the oftentimes dangerously low temps.
Unfortunately, over time, this constant work could result in wear and tear that prevent your heating from working as it should. When wear and tear affect your heating unit, you need to give our Brecksville team a call ASAP. We offer heating repair work to get your system back in shape in no time, guaranteed.
Benefits of Indoor Air Quality Work
If you're breathing dirty air, your health is bound to suffer in a negative way. To ensure you're always breathing clean, healthy indoor air, look to our Brecksville team for an air cleaner and humidifier. These installations will ensure your home's air quality is as clean as can be, ensuring you'll enjoy these advantages:
Your home will smell cleaner and fresher
Your allergies will experience relief
You'll have more energy in your home
Your overall health will improve
Quality Air Conditioning Services from Our Brecksville Team
In the summertime, your air conditioning unit is surely going to be one of your favorite installations. After all, it will chug along day and night to maintain the perfect temperature in your home, allowing you to be cool and comfortable during even the hottest summers. Of course, all of that use comes with a price: wear and tear that can develop and affect your AC's ability to work well—or even at all.
When your air conditioning has suffered in this way, you need to look to our Brecksville team at once. We offer AC repairs and other services that will get your air conditioning working like new once more. We're even capable of providing mini split services should you have or simply want that AC option for your home.
There are currently no reviews or testimonials; check back soon!