Your Trusted Heating Repair Specialists in Twinsburg, OH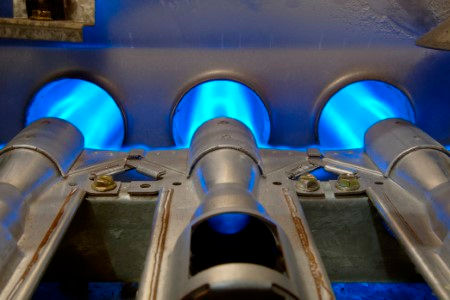 Since you and your family are probably going to spend most of your time inside your home, you need to make sure it's a comfortable place to spend all of that time. To maintain that kind of comfort, you need to maintain a dependable heating and air conditioning set up in your Twinsburg home.
To do that, leave all of your HVAC upkeep needs in the hands of the experienced pros at Weatherking Heating & Air Conditioning. Whether you need a heating repair or any of the other great services we offer, you can count on us to provide quality work that will keep your home as comfortable as can be:
Water heaters
Heating
Air conditioning
Air quality
Your Twinsburg Heating Repair Professionals
After enough winters of reliable work, your heating unit is sure to suffer some nasty wear that can prevent it from functioning as you need it to. When this problem presents itself, you need to look to our Twinsburg team ASAP. We'll help get your home warmed back up in no time with a quality heating repair.
Maintain Your Health with Our Indoor Air Quality Work
The air you breathe has a direct and significant effect on your overall health. To maintain the best health, you need to breathe clean, pure air. Unfortunately, pet dander, mold spores, and other harmful particles are bound to get mixed into your indoor air, causing its quality to dip.
You don't need to let those particles affect your health, though. Instead, you can look to our Twinsburg team for an air cleaner. With a cleaner, we'll help you enjoy both excellent indoor air quality and these health advantages:
Your home will smell cleaner and fresher
Your allergies will experience relief
You'll have more energy in your home
Your overall health will improve
Air Conditioning Services for Your Twinsburg Home
In the summertime, your air conditioning is going to be your best friend when it comes to keeping your home safe and comfortable. Of course, like any installation, your AC is bound to suffer some serious wear and tear after enough summers of dependable use. In time, this wear and tear can develop to the point that your AC doesn't work very well or even at all.
Should your air conditioning be on the fritz, you need to look to our Twinsburg team to get it working again. Whether you need an air conditioning repair or replacement, you can count on us to provide the work you need to stay cool once more. We even provide work for mini split systems should your home contain one.
There are currently no reviews or testimonials; check back soon!