Weatherking Heating & Air Conditioning: Solon's Premier Heating Repair Experts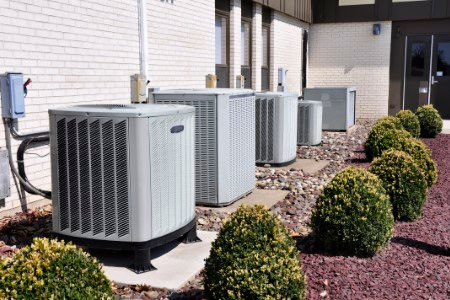 Chances are good you're going to be spending most of your time right inside your home, and if that's true, you'll want to make sure your home is a comfortable place to spend all of that time. To do that, you need to make sure your Solon home boasts dependable heating and air conditioning.
If your heating and AC aren't working their best, you don't need to panic. Instead, you need to look to Weatherking Heating & Air Conditioning to get things back in order. Our heating repair pros offer a line of top-rated services to help you maintain the best home comfort:
Water heaters
Heating
Air conditioning
Air quality
Unbeatable Heating Repairs in Solon
The harsh winters can be brutal on and your heating unit. As it goes along day after day in an effort to keep you and yours safe and warm, it can develop wear and tear that can prevent it from working as it should. When this unit has suffered like this, you need to look to our Solon team for a heating repair today.
Compelling Reasons to Call for Our Indoor Air Quality Work
If you and your loved ones breathe dirty indoor air, your health is sure to suffer in a negative way over time. Sadly, though, your indoor air quality is likely to suffer over time as it becomes infused with dust, pet dander, and other harmful particles.
When your indoor air quality has suffered in this way, you need to look to our Solon team for an air cleaner. With an air cleaner, we'll filter out those particles, helping to clean up your indoor air quality so that you can enjoy these benefits:
Your home will smell cleaner and fresher
Your allergies will experience relief
You'll have more energy in your home
Your overall health will improve
Your Solon Air Conditioning Repair Professionals
When the hot summer months roll back around, you'll be thankful to have a dependable air conditioning unit in your home. After all, AC will knock the heat right out of your home and ensure it's a comfortable and safe place for you and your loved ones. Unfortunately, after enough summers of dependable use, your AC is bound to take on some nasty wear.
Over time, this wear can prevent your air conditioning from providing the quality of cooling you should expect from it. It may even prevent your AC from working at all. Should this problem affect your home, you'd want to give our Solon team a call ASAP. We offer air conditioning repairs for both duct-based and mini split systems.
There are currently no reviews or testimonials; check back soon!