Signs That Indicate You Need an Air Conditioning Repair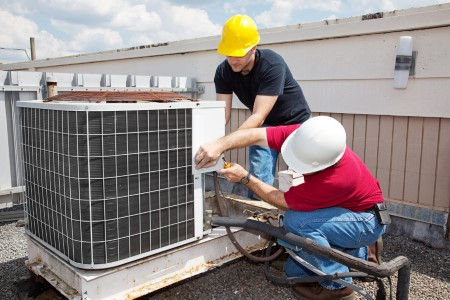 When the hot summer months roll around, the most important thing you can maintain in your home is a reliable air conditioning unit. Unfortunately, your Solon home's AC unit may not always work that reliably after it's suffered from these issues:
Age
Overuse
Poor maintenance
Improper installation
You may not be able to prevent those issues from affecting your AC, but you can have the wear they cause undone in short order by getting a professional air conditioning repair. Any expert worth his salt will be able to identify and rectify any issues plaguing your AC, allowing you to enjoy quality cooling once more.
Now, to prevent any issues from developing into more serious issues that require more expensive repairs, you'll need to get a jump on your AC repair needs. To do that, you simply need to look out for these common signs that tell you something's not right with your air conditioning:
Inconsistent Cooling
As you walk from room to room in your home, you shouldn't feel a dramatic shift in temperature; it should all feel consistent. If you notice that the cooling throughout your home has become inconsistent, you need to look into an air conditioning repair since it's clear something isn't working as it should.
Higher Energy Costs
From month to month, you're sure to notice some fluctuations in your energy costs—but only slight ones. If you notice that your energy bills have steadily and dramatically improved, you may need to have your AC unit checked out. A worn-out unit will work inefficiently and, in turn, raise your energy costs.
Water around AC Unit
If you're not sure whether the above-mentioned sign could be related specifically to your air conditioning unit, go have a look at the unit itself. If it's suffering, you may notice water around it. This water could be indicative of a freon leak or blockage. In either case, you're going to want to call for a repair ASAP.
Unusual Noises
A properly working air conditioning unit should make minimal noise as it operates. Conversely, a unit that's suffering wear and tear is likely to grind and make other loud, jarring noises. When you notice this change in your AC, you need to look into a repair to get things working (and sounding) right once more.
Need an AC Repair? Then Give Our Solon Team a Call Today!
Have you detected any of these signs? If you have, don't hesitate: Call the pros at Weatherking Heating & Air Conditioning today. Our air conditioning contractors will quickly resolve any issues affecting your AC unit so that your home can get cool and comfortable once more in no time.